I really wanted to do
Neely
and
Amber's
holiday link up but of course forgot!
So here we go...
Day 1: Favorite give ever received.
You will laugh when you read on and I fully expect you to. The best gift I ever received was... a toilet seat. Yes, you read that correctly. But not just any toilet seat, a wooden one!
Let me explain. It was a few weeks before Christmas and I went to go to the bathroom. The squishy plastic toilet seat that my parents currently had was cracked and they hadn't gotten around to replacing it yet. Well, when I went to get off the toilet, I scrapped the entire back of my leg on the damned cracked plastic! It hurt and I was not a happy camper! So a few days later when we went to see Santa, my older sisters convinced me to ask for a toilet seat for Christmas.
Fast forward... Christmas morning and we all go to open presents. What does little Sarah open first, a toilet seat of course! I was excited beyond belief! I didn't even want to open any other presents after that.
I bet y'all are jealous now, aren't you? You should be! If you're lucky, I'll look at my parents house to see if they have a picture from that morning (which I'm sure they do).
Day 2: Favorite holiday tradition, new or old
My favorite tradition was always going through my stocking - as quiet as I could be. My parents had always told us that we weren't allowed to wake them up before 8am to open presents but we were allowed to go through our stockings while waiting. It is a tradition I will continue with my kids... not only did my parents get to sleep longer but it made the presents last longer (instead of opening everything within the first 5 minutes of waking up).
On a completely different note - but I must add - who watched Hart of Dixie last night? I was so happy that Wade was finally going to tell Zoe how he felt but then his plan fell apart and I felt horrible for him. I hope they get together one of these days!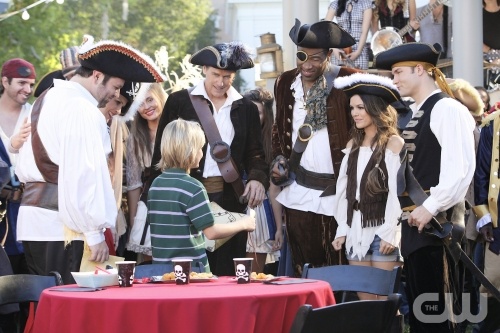 Speaking of let downs... I was so mad that there wasn't a new HIMYM last night. You can't end one episode having Robin tell Barney she's pregnant then do a rerun the next week! What is wrong with CBS?!?