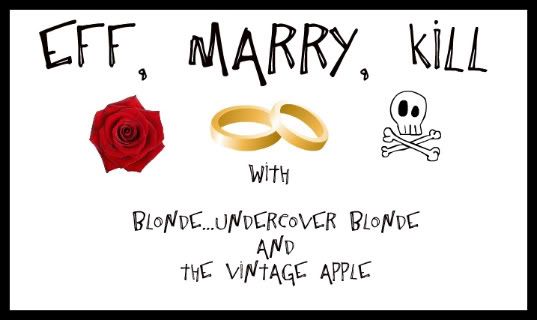 I apologize for getting this out so late... I've been thinking about this post all week and I was having an extremely hard time finding someone I would kill (especially when trying to keep a theme between the celebs)
Time is running out though so ready or not, here is my Eff, Marry, Kill:
Jackass
edition!
Bam Margera - I would make sweet lovin' to him because he's kinda hott. I wouldn't go as far as to marry him though because he has a psycho look in his eyes 80% of the time.
Johnny Knoxville - I would marry Johnny because he's adorable and I even though he does completely ridiculous things, he would make me laugh.
Steve-O - I'm sorry Steve-O! If you weren't so nasty, you would be my eff but lets face it, you are down right disgusting!