It's back!!!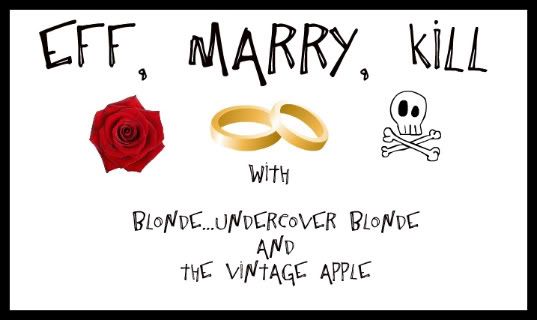 This time, we're going to do it
NY Ink
style...
Chris Torres
- Hot, hot, hot! But he also has a hot temper... after all, he is a New Yorker! He looks like he would be good in bed though!
Tim Hendricks
- Also hot, great tattoo artist, and seems to be an overall nice guy. Who wouldn't want to marry him?! It was a tough choice between him and Ami James - both sexy men!
Robear 'Robeast' Chinosi
- This guy just annoys the heck out of me. He has no sense of humor, always has an attitude toward someone, and is overall annoying. Plus, who calls themself Robeast???
Who would you eff, marry, or kill?