Good
morning
afternoon from the beautiful Pocono Mountains!
PB and Nutella on the porch... Yes, please :-)
And since it's the last day of the weekend, it means that it's time for Sunday Social...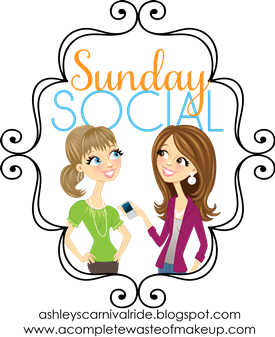 1. What is your dream job?
My dream job - within reason - would have to be Owner/Operator of a dog shelter. Need an example? Think Tia Torres from Pitbulls and Parolees.
This dream
will
happen!
But my dream, dream job would be being a Broadway actress... Like Glinda in Wicked...
2. If you had just won the lottery and didn't need to work for money, what would you do with your time?
I would travel the US and Europe then maybe do something with the animals in Africa.
3. When you were a kid, what did you want to be when you grew up?
Honestly (and you can verify this with my parents) I wanted to pump gas when I grew up. I reached far, didn't I!
4. What piece career advice would you give to someone just starting out in your field?
In the animal field: Don't show fear -- be as confident as you can be. The animals with sense and feed off of your fear.
In the office world: Be neat and tidy. Your day with go so much smoother if your desk is organized and paperwork is in order.
5. What are your biggest pet peeves in life, blogging, or at work?
This goes along with the one above... Organization!
Oh, and staples. It only requires ONE staple people!!!
6. What are your biggest fears?
Dying before my parents and having my parents die before me.
Planets (seriously).
Something happening to my dogs.
Have a great Sunday and don't forget to wish
Bethany
a happy birthday!