Good
morning
afternoon ladies and gents. Today, Neely is doing an awesome linkup to find new blogs and to share some things about yourself for new readers, so here we go...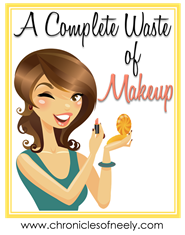 My name is Sarah and this is me
I don't actually fly planes but I have a friend who does and it's always fun to pretend to be a pilot.
I have two wonderful furbabies

They have inspired me to be a voice for animals. Not only am I a certified Animal Cruelty Investigator, but my dream is to open a dog shelter in Southern VA so no pup will be starving or cold. Every dog deserves a nice, warm bed to sleep in and a million toys to play with, don't you think?
I'm engaged to a boy who we like to call Beau (or dump truck but we'll save that for another time)
We live in new Jersey. Not Joisey. Not by the Jersey Shore. And I do not fist pump.
This picture is at a park about 15 minutes away from my house.
It's not the NJ you see on MTV every Thursday night!
Speaking of TV, I am an addict.
This includes shows like One Tree Hill, Army Wives, Say Yes to the Dress, Teen Mom, Sweet Home Alabama, and the list goes on and on...
You'd never know by looking at me but I have 7
tattoodles
and plan on getting more.
I like to take pretty pictures but I'm still pretty new at it
I love music from past generations. I'm talking anything from the roaring 20s, on.
If asked who my favorite artist is, it would have to be Michael Buble. He combines swing with a modern twist and it makes you want to dance. And yes, I do tend to break out in dance when I'm home alone.
I hope you enjoyed reading a little about me. If you ever want to know more, I'm an open book so just ask. Thank you Neely for this link up and happy Monday everyone!