Many - and I mean
many
- of you inquired about the detox bath I took
the other day
last week. Finally, here is directions and review you've all been waiting for...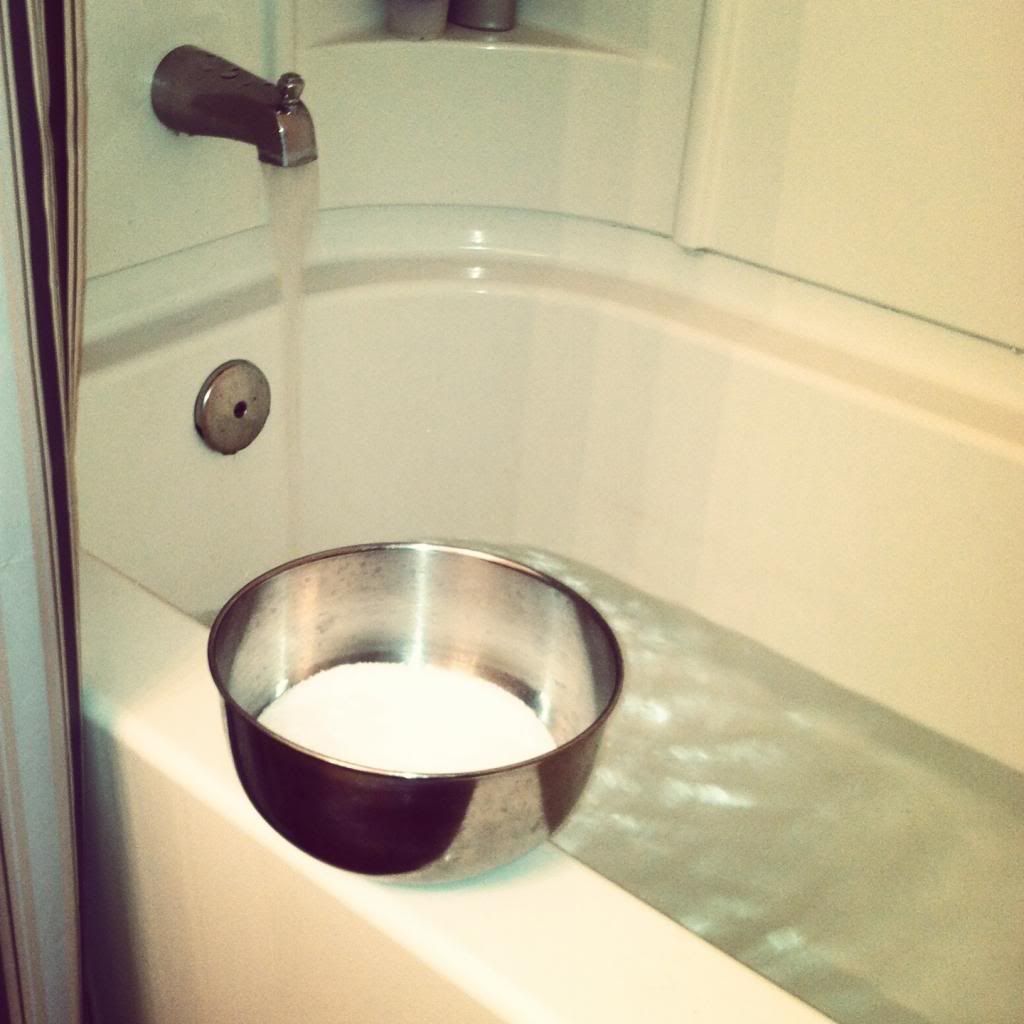 Combine 2 cups of Epsom salt, 2 cups of baking soda, and about 1/4 cup of sea salt in a bowl.
Draw the hottest bath you can stand to sit in.
Add dry mixture while bath is filling.
You can also add a few drops of essential oil into the water.
*IMPORTANT* Get a big glass of water to drink while bathing.
Soak for no less than 20 but no more than 40 minutes.
Sweat. Sweat. Sweat.
Sweat out some more toxins.
Shower off and be careful getting out of tub (could be slippery due to salt).
Do not apply any lotions, creams, nothing.
Drink more water and relax.
You may be pretty tired after the bath. I took mine an hour before bedtime (then stayed up an extra hour to watch Snooki and JWOWW) (did I just admit that?) and drank a large bottle of water. I can't stress the water drinking enough -- you'll be dehydrated if you don't and will do more harm then good. Make sure you pee before going to bed! Try to get at least 8 hours of sleep and if you're like me, you'll sleep like a rock that night. I can't speak for everyone but I felt amazing the next morning. Amazing.
Enjoy!